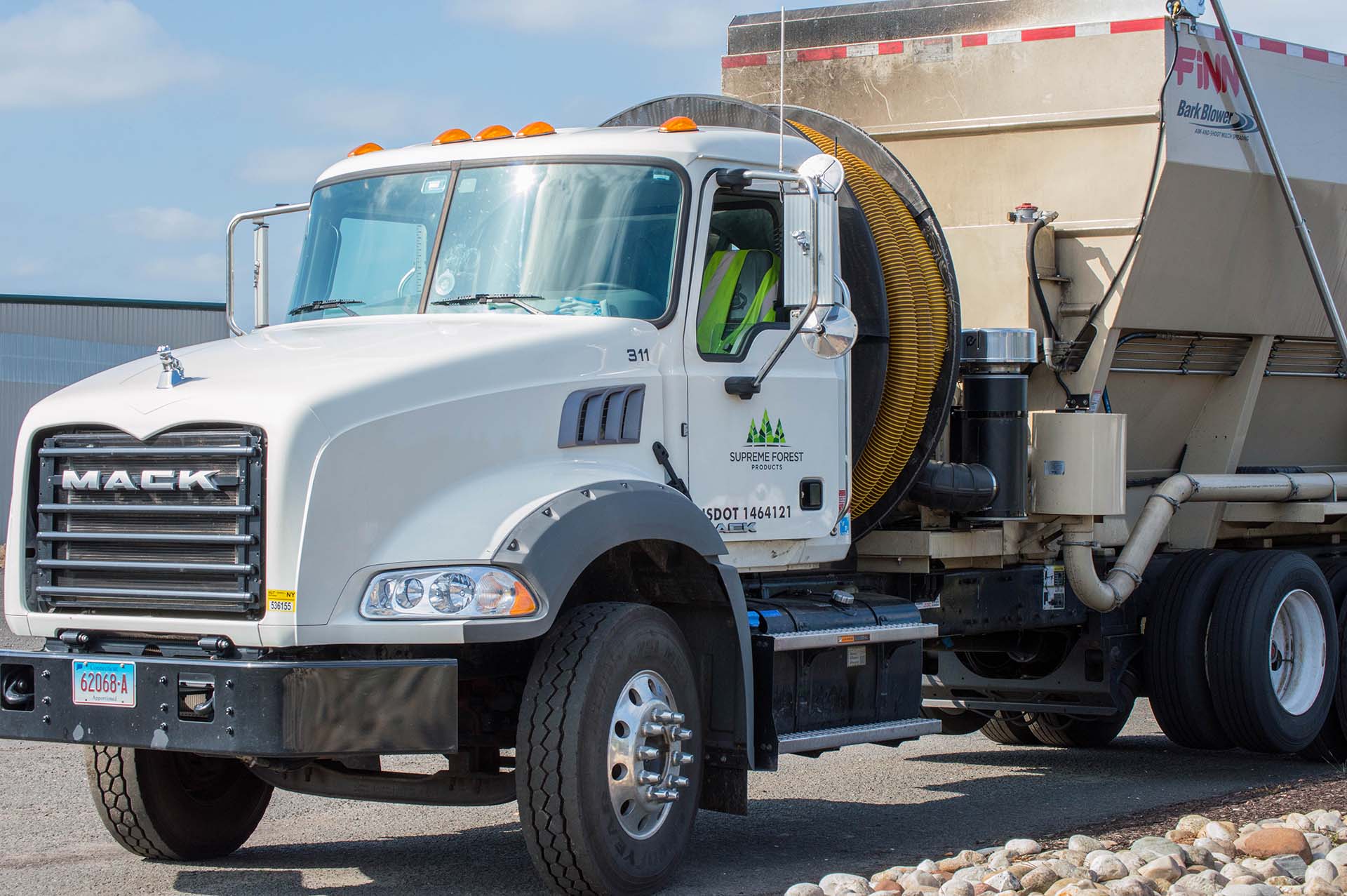 Supreme Forest Product's Blower truck team has been serving the Northeast area since 1986
The blower truck can install mulch, soil, compost, and playground safety fiber. We also offer Terra Seeding and Diamond Sock erosion control services. The blower truck installation spreads the material evenly and smoothly, which provides a professional and finished look to your area.
The blower truck's equipment includes up to 350 feet of hose in order to install material into tight and hard to access areas. We are capable of any size job and are able to complete most projects within one day, depending on the size of the area. This will decrease disruptions to your school, home or workplace. We also have consultants who will measure your site in order to ensure that the correct amount of material is ordered for your job.